Today's Forecast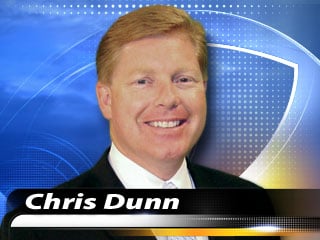 Warmer and breezy at times on this Thursday afternoon in the Phoenix area. Milder to start (Low: 55°) and therefore milder to finish (High: 74°).
I'm still tracking an area of low pressure that is moving across the Colorado River as of Thursday afternoon. While there have been some light rain showers associated with this weather feature, it still doesn't appear to have much moisture to work with.
Clouds will be around through this evening with at least the *possibility* of a brief, light rain shower.
That low moves on out for Friday and mostly sunny skies with totally DRY weather returns for the weekend.
Speaking of which: We'll see sunny skies with mild daytime highs in the upper 60s to around 70 and overnight lows in the 40s.
Yes, weather more typical of mid-December will get back on track.
I have a stretch of sunny, 70-degree weather in my forecast for much of next week, so enjoy!
Chief Meteorologist Chris Dunn
Join me on FACEBOOK
Follow my Verified TWITTER Weather Feed