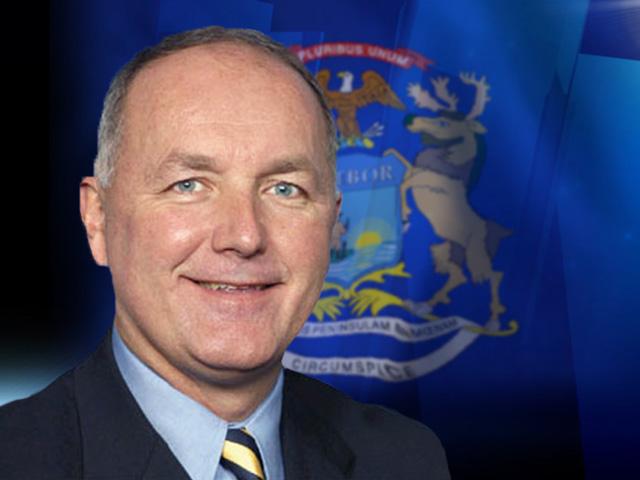 Pete Hoekstra is a successful businessman and leader. After graduating from Hope College in 1975, Pete earned a Masters degree in Business Administration (MBA) from the University of Michigan.
After graduating Pete launched a successful career at Herman Miller, Inc. of Zeeland , Michigan — a company frequently cited as one of the most admired in America and one of the best places to work. Over his 15 year career at Herman Miller, Pete worked in product development, product management, dealer development, rising through the ranks to become Vice-President of Marketing.
During his time with the company, Pete had the unique opportunity to partner with outside designers in the development and introduction of such ground-breaking, world-renowned product lines like the Equa Chair, Ethospace Interiors, and the Aeron Chair.
His career at Herman Miller allowed Pete to build on his U. of M. MBA , developing skills at the cutting edge of innovative management practices — learning the concepts of participative management and team building in practical applications. These not only worked at Herman Miller but also led to success in his public service career.
In one of the major upsets of Michigan election history, Pete defeated a twenty-six year Republican incumbent in the congressional primary of 1992. It was truly a grassroots effort in which he was outspent at least 15 to 1. He has since been elected to nine consecutive terms in the House of Representatives.
In the U.S. House, Pete has served on numerous committees including Education and Labor, Budget, and the Permanent Select Committee on Intelligence. He also was privileged to participate in the development of the Contract with America that in 1994 laid the foundation for Republicans to capture the House for the first time in 40 years.
Working on a bipartisan basis with a Democratic President, Pete and the Republican Leadership in Congress, helped balance the budget for four years in the late 1990s, led the way to overthrowing the results of a corrupt Teamsters Union election, and was instrumental in reforming the Intelligence Community in response to the terrorist attacks of 2001 and the report of the 9/11 commission. Pete has continued to work for reform in education and government, advocating for increased flexibility for parents and states.
Pete and his wife Diane have been married for over 30 years, reside in Holland , and have three wonderful children, Erin, Allison, and Bryan. Spending time with family is Pete's greatest enjoyment, followed by running, biking and golfing.
Pete grew up in western Michigan after his parents emigrated from the Netherlands when he was 3 years old to become proud citizens of the United States.