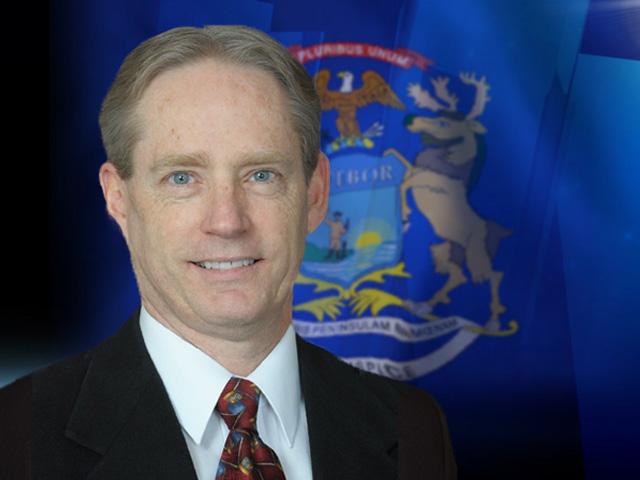 Tom has served for nearly ten years in the Michigan legislature. Re-elected to the Michigan Senate in 2006 he previously served in the Michigan House of Representatives. Tom is the chairman of the Senate Health Policy Committee and is a member of the Appropriations Committee.
The 20th Senate district which Tom represents contains the City of Kalamazoo and is a "swing" district which has voted Democratic in recent presidential and gubernatorial elections. Tom is one of only three Republicans in the Michigan legislature who represent a district containing one of Michigan's core cities.
Since 1985, Tom has been a practicing physician in the Kalamazoo area where he has worked at both Bronson and Borgess Hospitals. He is a board-certified anesthesiologist. He served as the medical director of Hospice of Greater Kalamazoo from 1996 to 2001 where he routinely made house-calls to patients who were terminally ill. When the legislature is not in session he continues to practice medicine part-time.
RESULTS Tom has authored forty four public acts including "Kevin's Law" which facilitates outpatient treatment for the mentally ill and laws reducing taxes on businesses providing health insurance benefits, allowing insurance companies to give discounts for healthy behavior, requiring the collection of DNA from convicted felons, and creating incentives for healthy behavior among Medicaid recipients.
In 2010, for his efforts focusing on education and child healthcare, Tom was awarded both the After-School Champion Legislative Award from the Michigan After-School Partnership and the Children's Health Award from the Michigan Comprehensive School Health Coordinators Association.
Because of his work on the Michigan economy and health care, Tom has been recognized as Legislator of the Year by the Michigan Hospice and Palliative Care Organization, the Michigan Association of Health Plans, Scenic Michigan, and the Michigan Manufacturers Association. In 2008 he received the Governor's Council on Physical Fitness Achievement Award for Public Officials.
PERSONAL Tom was born and raised in Flint, Michigan. As an undergraduate he attended the University of Michigan-Flint and the University of Michigan in Ann Arbor where he was a member of the academic honors society, Phi Beta Kappa. He graduated from the University of Michigan Medical School in 1982 and completed a post-graduate residency in the specialty of anesthesiology in 1985.
Tom had been accepted to the University of Michigan Medical School after completing the pre-med requirements in only three years of study and had never finished his undergraduate degree. He recently completed his remaining credits by taking classes as a guest student at Western Michigan University. He was awarded his B.S. degree from the University of Michigan in 2010.
A history enthusiast, Tom has served as president of the Historical Society of Michigan and has written and produced television documentaries about Abraham Lincoln and Colonel Joseph Westnedge. He has written articles for Michigan History Magazine, The New England Journal of Medicine, The Journal of the American Medical Association (JAMA), Michigan Medicine, and Anesthesiology.
Tom and his wife, Sandy, have three children: Lauren, Maria and Matthew. Tom, Sandy and Matt reside in Texas Township in Kalamazoo County.
POSITIONS Tom is pro-life. In 2008 he served as a statewide co-chair for MI Cause, the coalition which formed to oppose Proposal B, the ballot measure to legalize research on human embryos.
Tom favors a part-time legislature and has cosponsored legislation to make Michigan's legislature part-time.
Tom supports making Michigan a Right-to-Work state.
Tom supports legislation requiring public employees to contribute more for their health care benefits.
Tom opposes building a new bridge to Canada at taxpayer expense.
Tom favors the construction of new coal fired generator plants and nuclear energy to meet Michigan's future energy needs.
Tom has voted for billions of dollars in spending reductions in the state budget in an effort to balance the budget without raising taxes.
Tom has never traveled out of state at taxpayer expense.