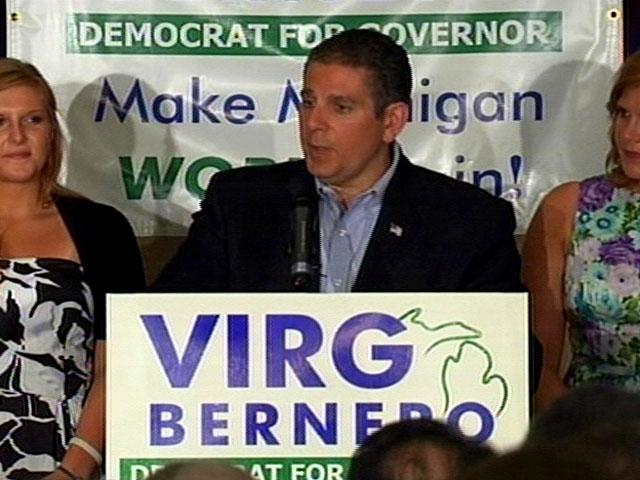 Gubernatorial nominee Virg Bernero will be making campaign stops in Bay City, Flint and Saginaw on Thursday.
Campaign officials said Bernero will be discussing his plan to create jobs in Michigan.
The rally will kick off efforts for the final week leading up to Election Day.
Planned Agenda:
Saginaw: 3:30 p.m. GOTV Rally Savoy Bar and Grill 127 S. Franklin Street, Saginaw, MI
Bay City: 5 p.m. GOTV Rally UAW Local 362 Hall 4427 E. Wilder Road, Bay City, MI
Flint: 7 p.m. GOTV Rally Antioch Missionary Baptist Church 1803 E Stewart Ave., Flint, MI
Meanwhile, Lt. Gov. nominee Brenda Lawrence will be making a campaign stop at Central Michigan University on Thursday. That event begins at noon at the Park Library Auditorium.
Republican gubernatorial candidate Rick Snyder will be campaigning in Holland Wednesday.
He'll hold a "One Tough Nerd" rally at 1:30 p.m at the Ottawa County Republican Headquarters.
Snyder's website doesn't list another Mid-Michigan stop before the election.