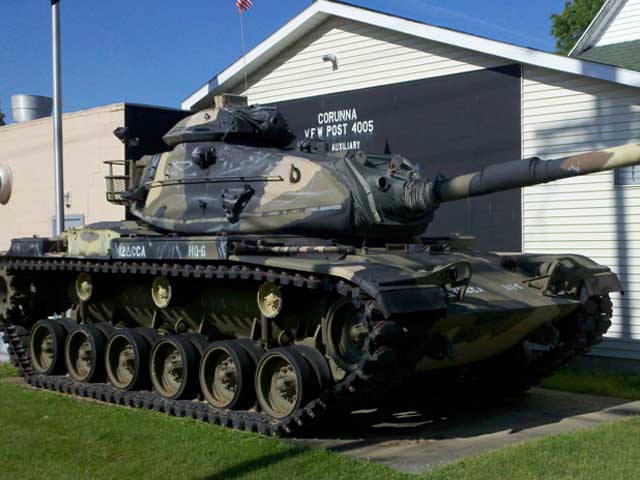 Photo by TV5 photographer Eric Horn
CORUNNA, Mich. (AP) - A Veterans of Foreign Wars post in Corunna is offering a $400 reward for information leading to the arrest and conviction of those responsible for vandalizing an M-60 Patton tank displayed in front of the post.
Post commander Brad Breiler tells The Argus-Press of Owosso graffiti was sprayed on the tank's turret and barrel sometime before June 18, when it first was noticed by members at the post.
Breiler says he "was speechless" when he learned of the vandalism.
"It breaks my heart," said Christine Chunko, a military mother with family serving in the armed forces. "So close to Fourth of July, and I don't understand why whoever it was did this, a child or whoever, could be so disrespectful."
The tank remains the property of the government. It was obtained from the U.S. Army's Tank-automotive and Armament Command in 1998.
Copyright 2011 The Associated Press. All rights reserved. This material may not be published, broadcast, rewritten or redistributed.