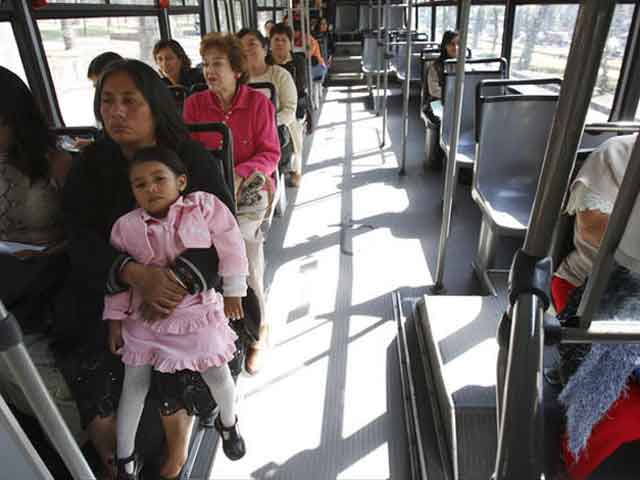 AP Photo
TAYLOR, Mich. (AP) - A driver ordered a Detroit-area woman who was breast-feeding her baby to cover up while nursing or get off the bus.
The Detroit Free Press reports state law protects Afrykayn Moon from public-indecency charges for breast-feeding, and she held her ground during the June 24 confrontation.
But the SMART system bus driver refused to leave the bus stop until Moon's infant was done feeding.
The 32-year-old mother from Taylor says mall security officers boarded the bus at the next stop to question her.
SMART spokeswoman Beth Gibbons says the company will remind its 600 drivers that women can breast-feed on buses. The driver of the bus Moon was riding is on paid leave, pending an investigation.
Moon and others plan a nurse-in Friday at SMART facilities in Troy and Taylor.
Copyright 2011 The Associated Press. All rights reserved. This material may not be published, broadcast, rewritten or redistributed.