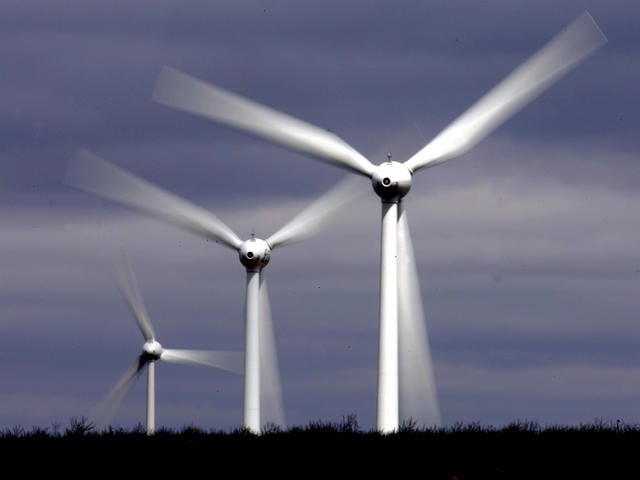 BETHANY TOWNSHIP, Mich. (AP) - An array of 133 wind turbines towering 46 stories over farmers' fields and rural homes begins to take shape in a few weeks in central Michigan's Gratiot County.
The Invenergy project is designed to produce 200 megawatts of electricity. That's more than the 164 megawatts made by all of Michigan's wind turbines now in operation.
The new turbines are spread across four townships, with the largest concentrations in Bethany and Wheeler Townships. The area is about 25 miles west of Saginaw.
Farmer Kent Humm will be hosting 4 of the turbines and tells the Detroit Free Press that "they look kind of neat."
In western Michigan, The Muskegon Chronicle says a Muskegon County planning board is set to hear a report Tuesday on plans for a $300 million wind farm.
Copyright 2011 The Associated Press. All rights reserved. This material may not be published, broadcast, rewritten or redistributed.