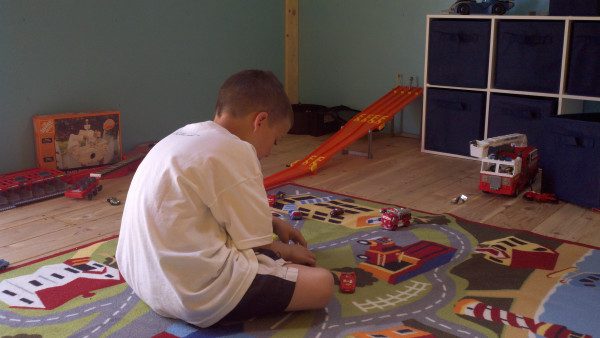 Aidan playing in his fort.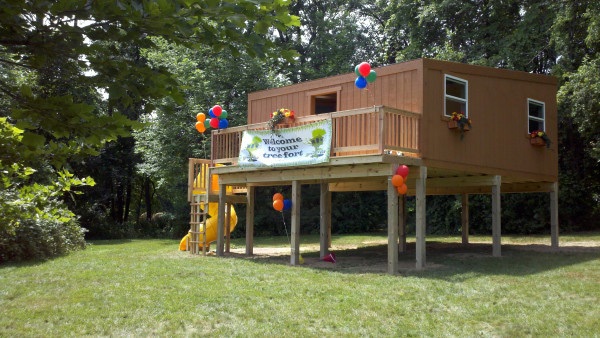 Aidan's fort.
LAPEER, Mich. (AP) - A 6-year-old Lapeer boy who was diagnosed with leukemia in 2007 is enjoying a backyard tree fort that was built with the help of dozens of volunteers.
The Detroit Free Press reports Aidan Hall envisioned it with windows, a deck, slide and roof with the sky painted on it, and picked colors for the rooms. He described it in detail to the Make-A-Wish Foundation of Michigan, and the fort was revealed to him Wednesday night.
The 500-square-foot, three-room fort is built on posts. Volunteers from advertising agency Leo Burnett in Troy worked since Monday to help build the fort.
Lapeer is located about 45 miles northwest of Detroit. Aidan, whose cancer is in remission, stayed at a hotel for two nights while crews worked.
Copyright 2011 The Associated Press. All rights reserved. This material may not be published, broadcast, rewritten or redistributed.