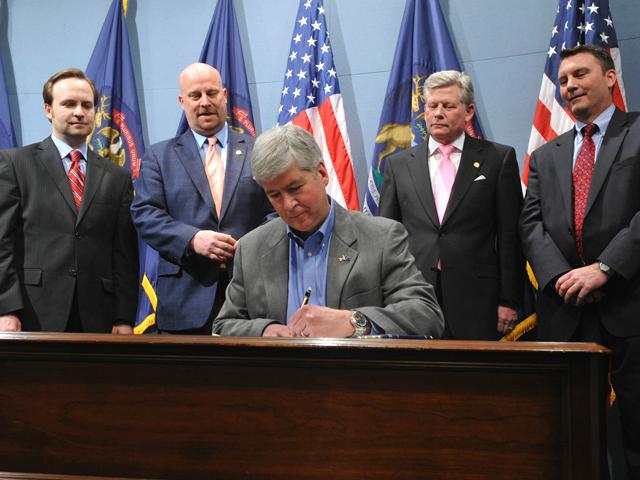 LANSING, Mich. (AP) - A group that wants voters to recall Gov. Rick Snyder says it won't collect enough signatures to get the issue on the November ballot.
The group's spokesman Tom Bryant tells The Detroit News and the Detroit Free Press that it has collected more than 300,000 signatures but is short of the more than 800,000 required.
Bryant says collection efforts will continue into September, and they'll try to get the issue before voters in February.
The Committee to Recall Rick Snyder opposes Snyder-backed changes including a tougher emergency financial manager law.
Snyder spokeswoman Geralyn Lasher says the governor has made difficult decisions, including spending cuts and lifting tax exemptions on public and private pension income. She says the Republican doing what's needed to "get Michigan back on track."
Copyright 2011 The Associated Press. All rights reserved. This material may not be published, broadcast, rewritten or redistributed.