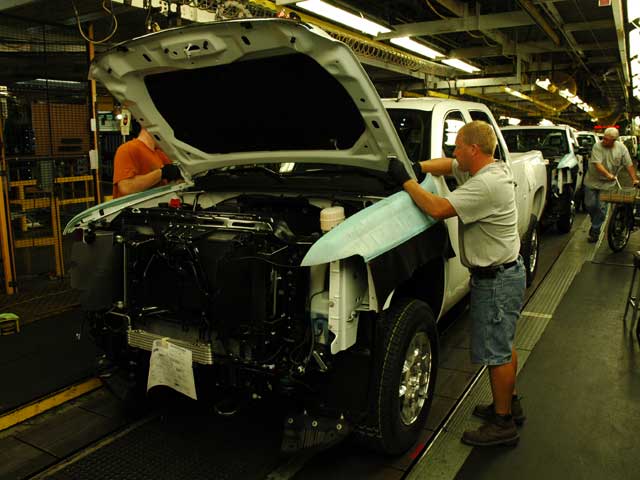 Tom Christensen of Essexville installing a hood on a truck as it travels down the final line at Flint Assembly. Christensen has worked at the plant since 2006.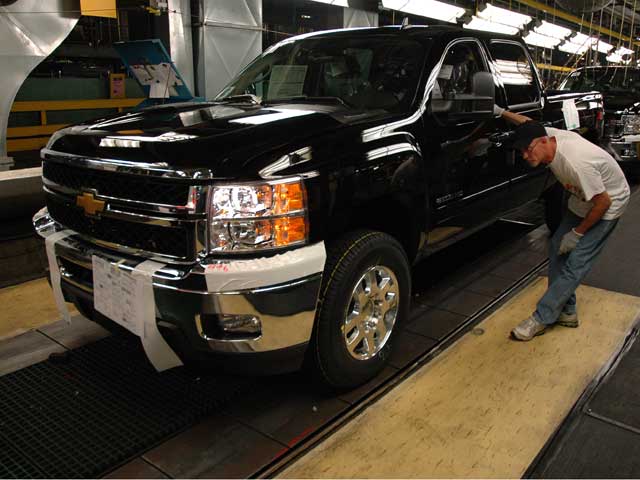 Joe Rundell of Clio inspecting a truck before it is driven off the line. Rundell has worked at Flint Assembly since 2004.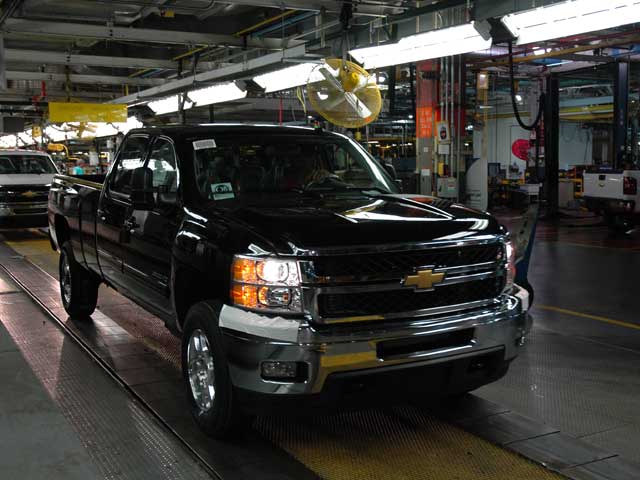 First truck rolling off the line.