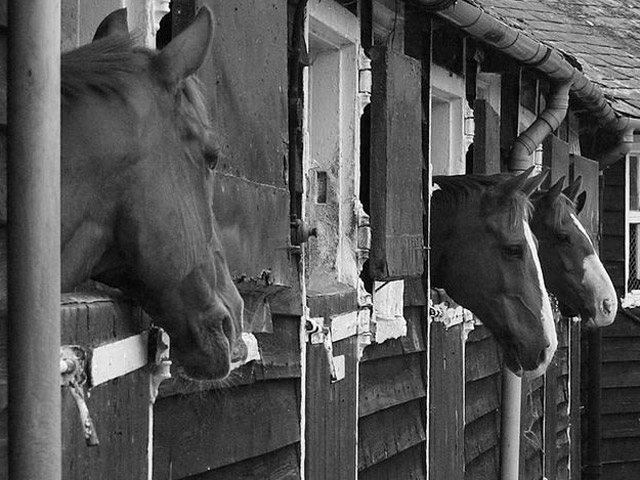 AP Image
CROSWELL, Mich. (AP) - Police say three harness racing horses were injured after being released from a barn at the fairgrounds in Croswell.
The Times Herald of Port Huron reports that the Croswell Police Department is looking for anyone responsible for releasing the horses late Wednesday or early Thursday.
Authorities say the injuries could mean the horses might not race again.
Croswell is located in Sanilac County, about 65 miles northeast of Detroit. Police were seeking tips from the public.
Copyright 2011 The Associated Press. All rights reserved. This material may not be published, broadcast, rewritten or redistributed.