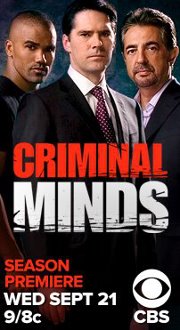 Criminal Minds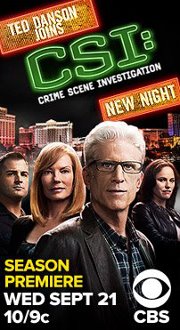 CSI
The 9th season premiere of "Criminal Minds" is on WNEM TV5 tonight at 9 p.m.
It Takes a Village (HD, New, TV-14)
The BAU members are questioned by a Senate committee for their actions taken in avenging the loss of Prentiss, but a familiar face could help their case.
The 3rd season premiere of "NCIS: Los Angeles" follows at 10 p.m. on WNEM TV5
73 Seconds (HD, New, TV-14)
Multiple shootings and stabbings on a public tram leave the CSI with a sole witness and a lot of questions to be answered about the events that took place.
Other shows in the CBS fall line include:
Monday:
How I Met Your Mother, 8pm
2 Broke Girls, 8:30pm
Two and a Half Men, 9 pm
Mike & Molly, 9:30pm
Hawaii Five-O, 10 pm
Tuesday:
NCIS, 8pm
NCIS: Los Angeles, 9pm
Unforgettable, 10 pm
Wednesday:
SURVIVOR: South Pacific, 8pm
Criminal Minds, 9pm
CSI: Crime Scene Investigation, 10pm
Thursday:
The Big Bang Theory, 8pm
How To Be a Gentleman, 8:30pm
Person of Interest, 9 pm
The Mentalist, 10 pm
Friday:
A Gifted Man, 8pm
CSI: NY, 9pm
Blue Bloods, 10pm
Saturday:
Rules of Engagement, 8pm
Comedytime Saturday, 8:30pm
Crimetime Saturday, 9pm
48 Hours Mystery, 10pm
Sunday:
60 Minutes, 7pm
The Amazing Race, 8pm
The Good Wife, 9pm
CSI: Miami, 10 pm
To learn more about any of the programs listed above, visit http://www.cbs.com/primetime/fall_preview_2011/