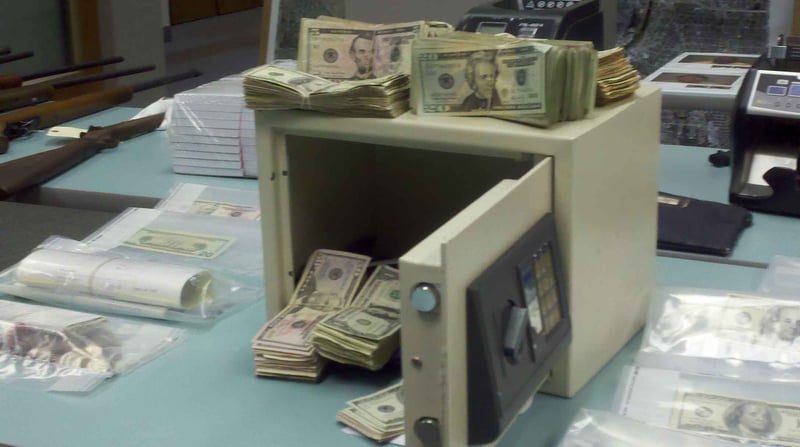 SAGINAW, Mich. (AP) - A Michigan police chief says authorities confiscated so much cash during a series of drug raids that they'll need help from a bank to count it.
Saginaw police Chief Gerald H. Cliff said Thursday that his department really doesn't have the resources to count the cash following the raids that led to more than 20 arrests. Police say they will get help from an area bank.
Cliff estimates authorities may have confiscated about $200,000. The raids also turned up weapons and illegal drugs.
About 200 law enforcement officials from Saginaw and Midland counties conducted the raids along with police from Saginaw, Saginaw Township and Bay City.
The raids took place in Saginaw as well as Bridgeport, Kochville and Saginaw townships.
Copyright 2011 The Associated Press. All rights reserved. This material may not be published, broadcast, rewritten or redistributed.