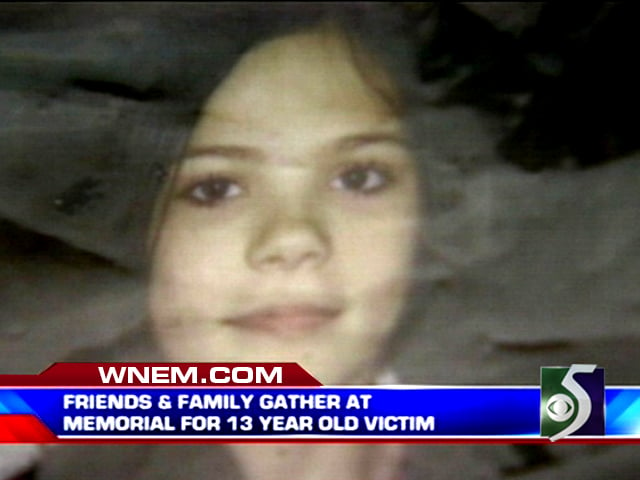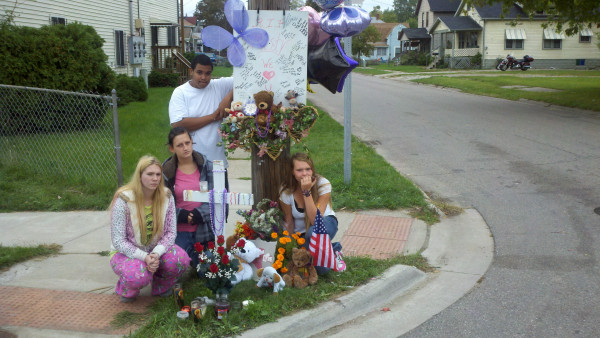 Friends gather to remember Misty Kurmas at the scene of the incident.
FLINT, MI (WNEM/AP) -
Authorities say a 13-year-old girl has died from her injuries after being struck by a van driven by a man wanted in a federal drug case who fled police in Flint.
Narcotics officers on Wednesday spotted the van of a 28-year-old Flint man who was wanted on a warrant related to distribution of heroin.
Michigan State Police say that when a trooper tried to stop the van the man drove away.
Police say the van crossed into opposing traffic and struck Misty Kurmas, who was crossing the street at the intersection of Saginaw and Tobias Streets.
Kurmas was hospitalized in critical condition and later died from her injuries.
MSP Sgt. Ron Ainslie said authorities have reviewed the in-car camera and from the time the trooper arrived at the scene until the suspect allegedly crashed the van into Kurmas was just 15 seconds.
Kurmas was a seventh grade student at Flint Classical Academy. School officials said grief counselors will be available for students and staff.
Kurmas's family says she was on her way to church when she was hit.
Police say the man abandoned the van and was caught while trying to flee on foot.
He was being held at the Genesee County Jail.
Copyright 2011 WNEM. All rights reserved. The Associated Press contributed to this report.