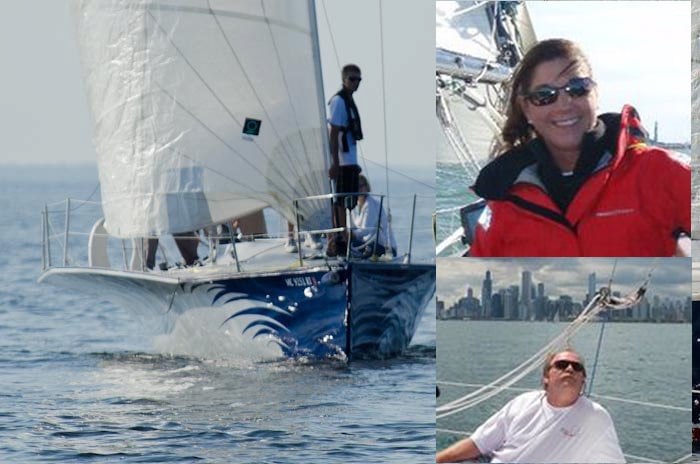 WingNuts Crew
CHARLEVOIX, Mich. (AP) - A sailing group says a boat that capsized during the Chicago-to-Mackinac race and claimed the lives of 2 crew members was unsuited for the competition because its sails were too big for its weight.
US Sailing's report criticizes the design of WingNuts. The Kiwi 35 sport boat overturned July 18 in northern Lake Michigan off Charlevoix, killing skipper Mark Morley and crew member Suzanne Makowski-Bickel, both of Saginaw.
A competing vessel rescued six crew members.
The Detroit Free Press says (http://j.mp/sHLInE) the report calls WingNuts "highly inappropriate for a race of this duration ... in an area known to have frequent violent thunderstorms."
The report says WingNuts had too little stability.
The chairman of the 2012 Port Huron-to-Mackinac race is Greg Thomas, who says he expects stability requirements for next summer's event.
Copyright 2011 The Associated Press. All rights reserved. This material may not be published, broadcast, rewritten or redistributed.