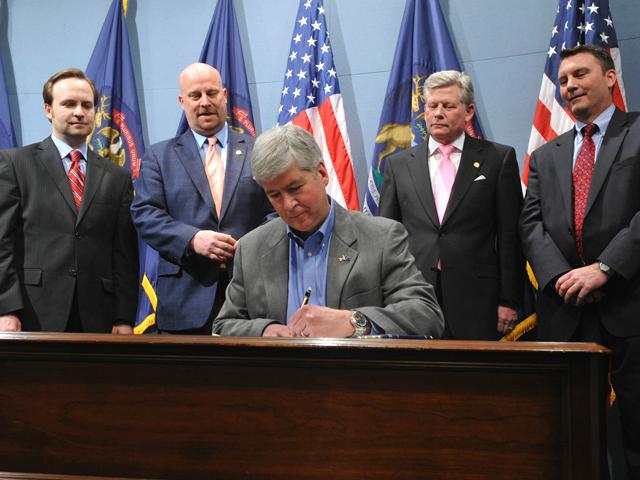 LANSING, Mich. (AP) - A spokeswoman for Gov. Rick Snyder says he plans to sign legislation giving schools six months to put anti-bullying policies into place.
The event is scheduled for 3:15 p.m. Tuesday.
Michigan recently ended up in the national spotlight after GOP senators passed an anti-bullying bill that included a clause saying the legislation didn't "prohibit a statement of a sincerely held religious belief or moral conviction."
Democrats say the exceptions would have made it even easier to bully.
The House and Senate last week passed a version without that language.
Michigan is 1 of only a few states without a state law requiring anti-bullying policies in schools. Efforts to pass a law fizzled for years until Snyder this spring urged lawmakers to get an anti-bullying law on the books.
Copyright 2011 The Associated Press. All rights reserved. This material may not be published, broadcast, rewritten or redistributed.