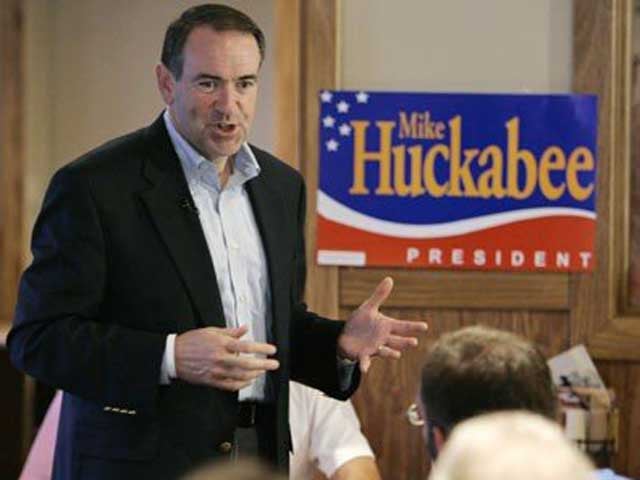 Courtesy/Mike Huckabee Facebook
BIRCH RUN, Mich. (AP) - Fox News host and former Arkansas Gov. Mike Huckabee made a pitch for U.S. Senate candidate Gary Glenn at the Birch Run Expo Center.
Huckabee appeared Thursday at the free rally and a $1,000-per-couple reception for Glenn, 1 of at least eight Michigan Republicans running for the chance to take on Democratic incumbent Debbie Stabenow.
The rally began at noon.
Huckabee was also signing copies of his book, "A Simple Government," which were on sale.
Glenn is president of the American Family Association of Michigan and lives in Midland. He's been tea party favorite in the crowded GOP Senate race, although former U.S. Rep. Pete Hoekstra is considered the front-runner.
Copyright 2011 The Associated Press. All rights reserved. This material may not be published, broadcast, rewritten or redistributed.