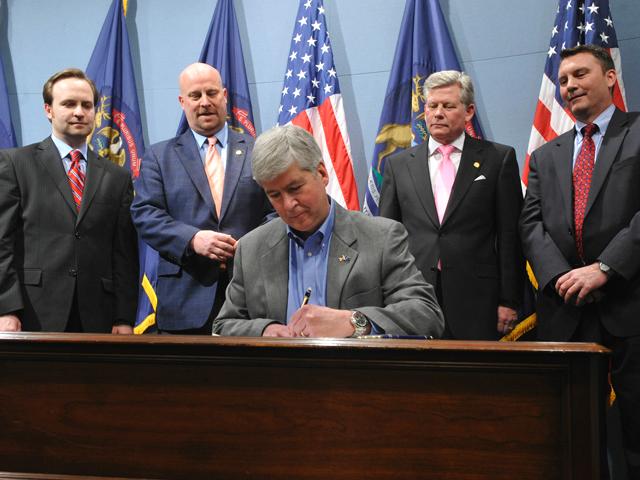 By KATHY BARKS HOFFMAN
Associated Press
LANSING, Mich. (AP) - The Associated Press has learned that Michigan's public schools and universities are likely to avoid cuts in Gov. Rick Snyder's next budget.
The Republican governor told The Associated Press in an interview Tuesday he thinks the state will be "finished with the cut model" for public schools and higher education in the 2012-13 fiscal year.
Public schools this fiscal year were cut 2%, or about $1 billion. The state's 15 universities absorbed 15% cuts.
Snyder says he'd like to tie at least some K-12 funding next year to student achievement, so school districts where students learn more get additional money.
He says he'll work with the Legislature to decide how best to measure what students learn.
Snyder says he expects to unveil his next budget proposal in February.
Copyright 2011 The Associated Press. All rights reserved. This material may not be published, broadcast, rewritten or redistributed.