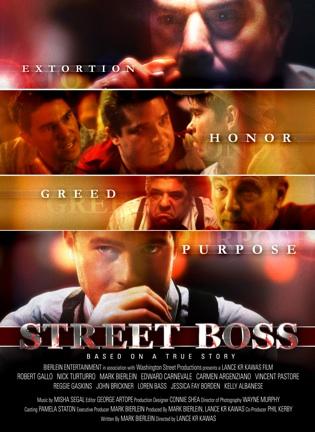 'Street Boss' was filmed in Michigan and debuted in 2009
LANSING, Mich. (AP) - A report from the Michigan Film Office says there's been less interest recently in the state's film incentives.
The Detroit Free Press reports Tuesday it reveals a nearly two-thirds drop in applications during the second half of 2011 from the same time frame in 2010. That came as changes to incentives were debated and passed.
The report says 16 productions applied for incentives in the last six months of 2011, down from 42 in the same period of 2010.
In December, Gov. Rick Snyder in December signed legislation scaling back the state's film production tax credits.
That made new guidelines for carving up the $25 million available for state film, movie and video incentives while making the incentives less costly than the 42% subsidy previously offered.
Information from: Detroit Free Press, http://www.freep.com
Copyright 2012 The Associated Press. All rights reserved. This material may not be published, broadcast, rewritten or redistributed.