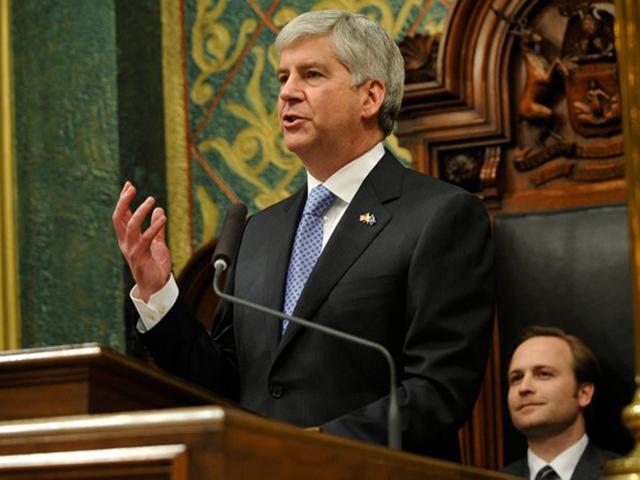 LANSING, Mich. (AP) - Gov. Rick Snyder plans to hold an online town hall with Michigan residents a day after giving his second State of the State address.
The meeting will be held at 6 p.m. Thursday. It will be streamed live on Facebook on the governor's Rick for Michigan page.
Residents can submit questions in advance at the state website. They also can post questions on the governor's Facebook wall or send a message on Twitter to the governor at @onetoughnerd using the hash tag, #AskGovSnyder.
Questions also can be submitted through Facebook and Twitter once the town hall meeting has started.
Snyder will deliver his State of the State address to lawmakers, top administration officials and others at 7 p.m. Wednesday at the Capitol.
The meeting will stream live at www.facebook.com/rickformichigan.
Copyright 2012 The Associated Press. All rights reserved. This material may not be published, broadcast, rewritten or redistributed.