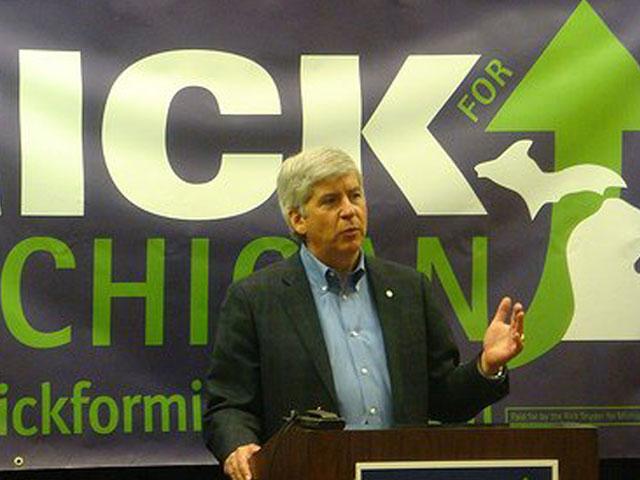 File Photo
By KATHY BARKS HOFFMAN
Associated Press Writer
LANSING, Mich. (AP) - Michigan Gov. Rick Snyder has politely dodged a question about exactly how he'll propose divvying up a state budget surplus while answering questions from the public in an online town hall session.
Thousands of people sent in questions for Snyder's first online town hall Thursday evening. The self-described "nerd" sat before a video camera to speak to state residents, some of whom asked questions by phone or email.
One questioner asked whether Snyder would use a budget surplus to restore education cuts.
Snyder says he'll address education spending in his Feb. 9 budget message. He says he'd "like to invest more in education" but wants the money well-spent.
Snyder says he wants to end the personal property tax and ease the impact of the new pension tax on ex-public workers.
Copyright 2012 The Associated Press. All rights reserved. This material may not be published, broadcast, rewritten or redistributed.