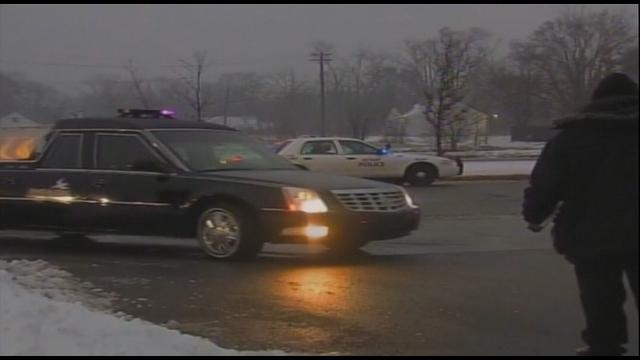 DETROIT (AP) - About two dozen hearses have led a motorcade through Detroit as part of a campaign to call attention to killings in the city.
The United Communities of America organized Sunday's "Thou Shall Not Kill" motorcade, with a course from downtown through several crime-ridden neighborhoods before ending with a rally at Fellowship Chapel.
Detroit had 344 homicides last year, compared with 308 in 2010.
Magnetic signs displaying "Thou shall not kill" were being posted on each hearse. At least 16 funeral homes said last week that they were participating in the event.
In announcing plans for the motorcade, United Communities of America spokesman Thamar Johnson said the hearses are "a powerful visual sign that the killing is taking place and it's real."
Copyright 2012 The Associated Press. All rights reserved. This material may not be published, broadcast, rewritten or redistributed.