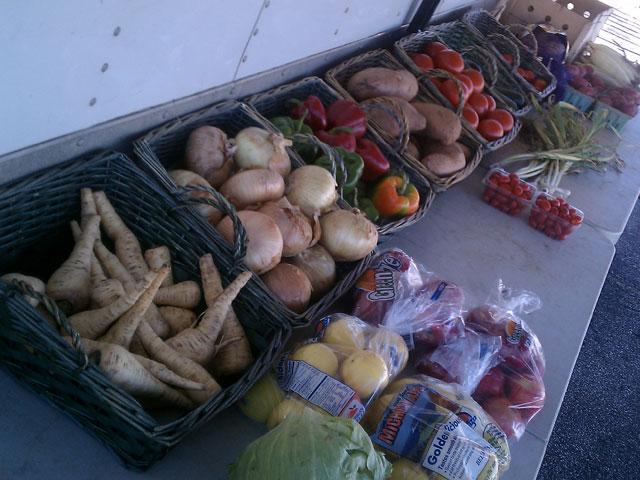 EAST LANSING, Mich. (AP) - The Michigan Farmers Markets Association is hosting a new gathering in March as the number of such markets grows in the state.
The first Michigan Farmers Market Association Conference is March 6 and 7 at the Kellogg Hotel and Conference Center in East Lansing. The gathering takes place during Agriculture and Natural Resources Week at Michigan State University.
The association says more than 275 farmers markets operate in the state, up from about 150 five years ago.
The conference will offer a market manager "boot camp" tract for new and beginning market managers; an advanced tract for managers that have attended previous educational sessions; and a farmer tract for small- and mid-sized farm operators.
Registration is required by Feb. 24.
Online:
Copyright 2012 The Associated Press. All rights reserved. This material may not be published, broadcast, rewritten or redistributed.