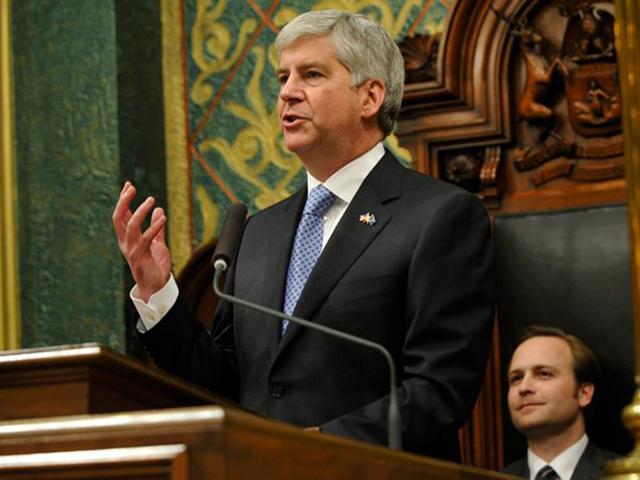 LANSING, Mich. (AP) - Gov. Rick Snyder is heading to Washington to talk about jobs.
He's scheduled to testify Wednesday morning before the U.S. House Committee on Education and the Workforce on ways to promote job creation.
Snyder and Connecticut Gov. Dannel Malloy have been invited to talk about what's happening in their states and offer policy recommendations.
In December, Snyder unveiled a new state website aimed at matching residents with jobs by offering workers and employers one-stop shopping for career planning, job openings and education and training.
He's expected to recommend Wednesday that the federal government allow more foreign students to remain in the country after they obtain degrees from American universities. President Barack Obama also wants to lift some visa caps so more high-skilled foreign workers can stay and work.
Copyright 2012 The Associated Press. All rights reserved. This material may not be published, broadcast, rewritten or redistributed.