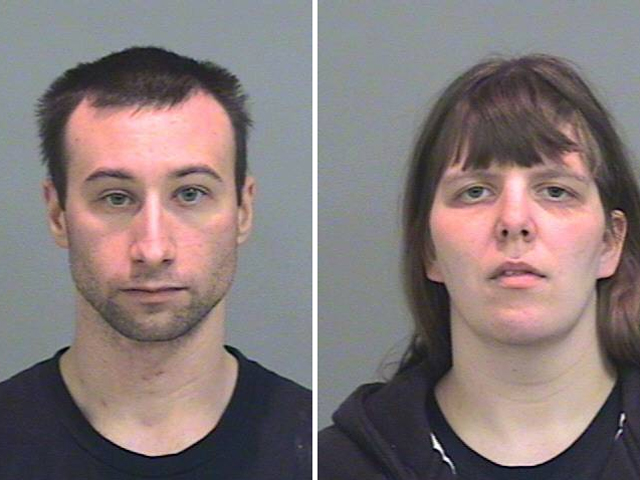 Daniel Hall | Alisha Hall (Genesee County Sheriff)
BURTON, MI (WNEM) -
Officials in the Flint area say they believe that a man sexually assaulted an infant while his wife took pictures.
Daniel Hall, 25, and Alisha Hall, 26 of Mount Morris, were arraigned Tuesday in Genesee District Court on first-degree criminal sexual assault and child pornography charges.
They're jailed ahead of a Feb. 14 preliminary hearing. The court says Thursday that both requested court-appointed lawyers.
Mount Morris police Chief Keith Becker says an investigation that began in Saginaw County last year led to police finding hundreds of child pornography images on computers at the couple's home.
Becker says 13 images showed Daniel Hall engaging in sexual acts with the infant.
Police arrested the couple Saturday. They each face up to life in prison.
A 2 p.m. hearing will be held Friday on the future of the Hall's parental rights. Officials are attempting to determine the proper placement for the child, who is now 9-months-old.
The girl is currently living with a grandmother.
The police investigation began after a tip from a Birch Run couple.
Copyright 2012 WNEM (Meredith Corporation.) All rights reserved. The Associated Press contributed to this report.