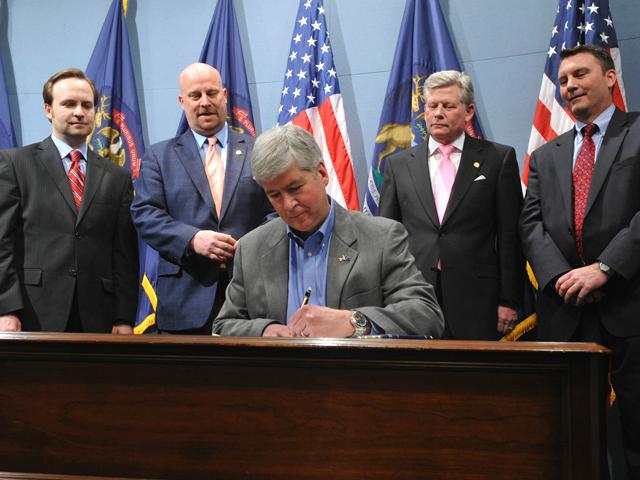 LANSING, Mich. (AP) - Law enforcement agencies in Michigan would get a financial boost through Gov. Rick Snyder's new budget proposal.
The Republican governor detailed a spending proposal Thursday mostly geared toward the budget year that begins Oct. 1. The Legislature will work on the budget plan over the next several months.
Public safety is a major issue in Michigan because the state has lost more than 3,000 law enforcement officers in the past decade. Snyder also noted in his recent State of the State address that Detroit, Flint, Pontiac and Saginaw rank among the nation's top 10 in violent crime.
Much of Snyder's broad proposal aims to help high-crime communities, including through increased funding for the Michigan State Police.
Democrats welcome additional investment, but some question whether the governor's plan is aggressive enough.
Copyright 2012 The Associated Press. All rights reserved. This material may not be published, broadcast, rewritten or redistributed.