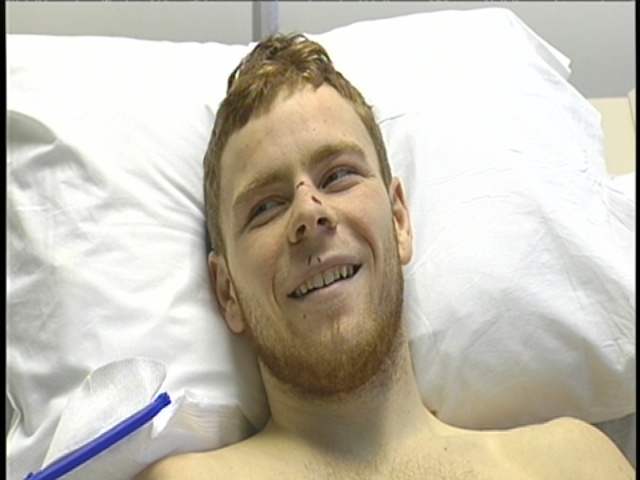 Josh Headford
SAGINAW, Mich. (AP) - A motorcycle stuntman says he'll get back on his bike when he recovers from a 25-foot plunge at a circus in Saginaw.
Josh Headford says he has a broken leg, wrist, elbow and shoulder. His bike hit a cable before crashing to the floor Sunday during the Shrine Circus at the Dow Event Center.
Cell phone footage of the crash made headlines across the country this week.
The 20-year-old from the Upper Peninsula says someone must have failed to lower or remove the cable before the ride.
>> Check out the video gallery on the right to watch Headford talk about his recovery and to see the stunt gone wrong caught on tape.
Headford plans to resume his daredevil stunts. He says, "It's all I do."
Copyright 2012 WNEM (Meredith Corporation.) All rights reserved. The Associated Press contributed to this report.