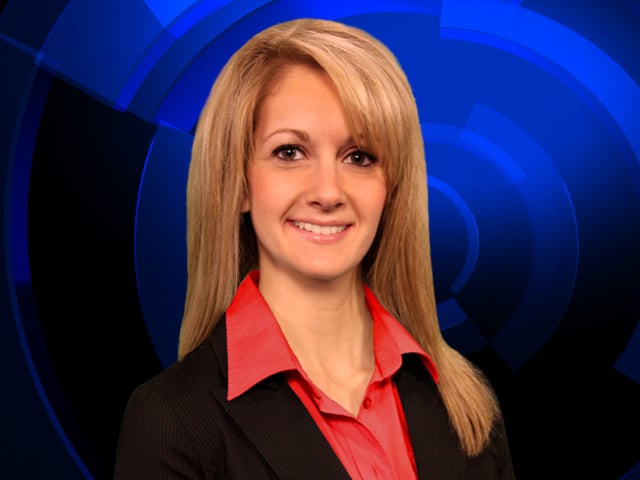 Lauren Fahrenkrug
Lauren joined the WNEM TV5 team in January 2012. Born in California and raised in Georgia, Lauren Fahrenkrug rarely felt temperatures below freezing or saw a snowflake as a child.
Lauren has always been fascinated with (and frightened by) severe weather, and there was plenty of it during her childhood in Georgia. She originally set out to study environmental science at the University of Denver, and she blames her elective meteorology course for her decision to pursue meteorology. She transferred to North Carolina State University, where she received her Bachelor of Science in Meteorology.
Prior to WNEM TV5, Lauren was the meteorologist at WBKB-TV in Alpena. She survived her first long, cold Michigan winter, discovered her love for snow, and is happy to stay in Michigan for more winter weather forecasting.
Lauren was a gymnast growing up, which influenced her to stay active as an adult. She's still involved with the sport, and has also picked up aerial silk as a hobby. Her favorite winter activities are snowshoeing and staying warm. In the summer, you can find her outside running, camping, or rock climbing.
You can contact Lauren at Lauren.Fahrenkrug@wnem.com.