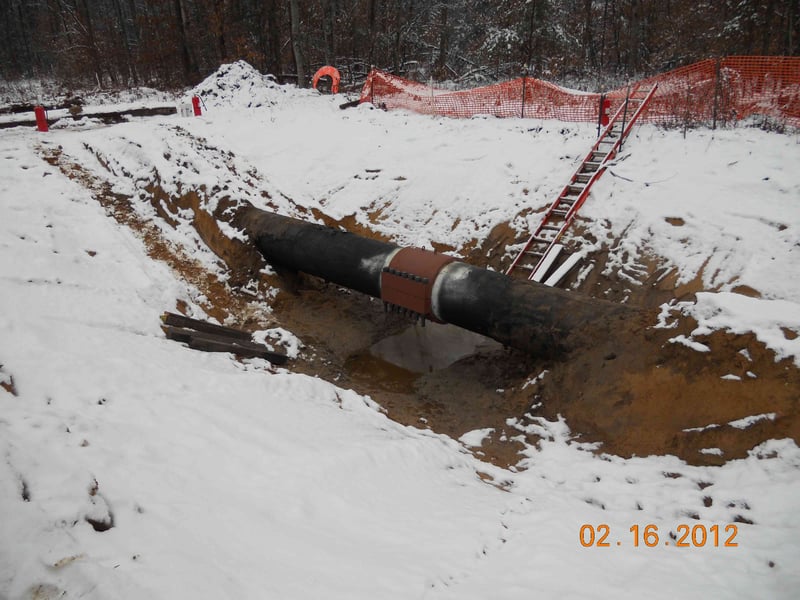 Scene of oil spill
STERLING, Mich. (AP) - A company responsible for a 2010 pipeline rupture that spilled more than 800,000 gallons of oil in southern Michigan says it has discovered a small leak in an oil pipeline in the northern Lower Peninsula.
WOOD-TV reports that damage to the pipeline was discovered Wednesday in a section near the Arenac County community of Sterling. The pipeline runs through the eastern part of the state to the Upper Peninsula.
Calgary, Alberta-based Enbridge Inc. says crews found the leak after discovering oil in the soil.
Enbridge estimated the spill was less than about 125 gallons.
Enbridge says cleanup at the site about 95 miles northeast of Lansing was expected to be swift.
In southern Michigan, cleanup efforts continue from the 2010 spill into the Kalamazoo River and Talmadge Creek near Marshall. That pipeline runs from Griffith, Ind., to Sarnia, Ontario.
Copyright 2012 The Associated Press. All rights reserved. This material may not be published, broadcast, rewritten or redistributed.