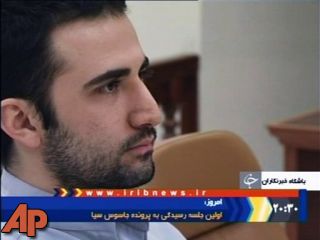 Amir Hekmati
FLINT, Mich. (AP) - The mother of an ex-Marine sentenced to death in Iran on a spying conviction has visited her son in prison.
A spokesman for the family of 28-year-old Amir Hekmati says his mother traveled to Iran and met with her son several times. The visit was first reported by The New York Times.
Spokesman Eric Volz said Tuesday the trip went well and she returned home safely from Iran.
Hekmati is an ex-military translator, and his family says he was in Iran visiting his grandmothers when he was arrested. Iran says he's a CIA spy.
Hekmati was born in Arizona and has dual U.S.-Iranian citizenship. He attended high school in Michigan, and his father Ali is a professor at Mott Community College in Flint, Michigan.
Copyright 2012 The Associated Press. All rights reserved. This material may not be published, broadcast, rewritten or redistributed.