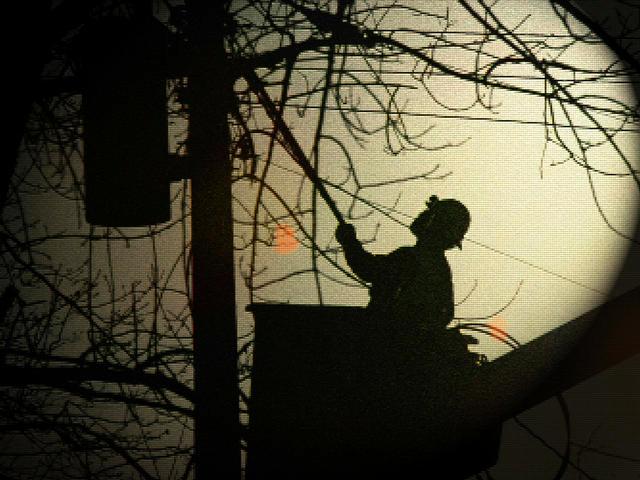 TRAVERSE CITY, Mich. (AP) - Utility crews are working to restore power to tens of thousands of Michigan homes and businesses after a winter storm packing high winds and up to 15 inches of snow blacked out more than a quarter-million electricity customers statewide and caused a fatal crash.
The Van Buren County Sheriff's Department says 19-year-old Samantha Anthony of Lawrence Township died Sunday morning after skidding in front of a tractor-trailer on snowy Interstate 94 in her Kalamazoo-area community.
The storm that hit Friday also triggered deadly tornadoes across the Midwest.
CMS Energy Corp .says about 51,000 customers remained without service at 4 p.m. Sunday, down from 147,000. DTE Energy Co. says about 5,000 of 120,000 customers remained powerless at 4 p.m.
Traverse City public schools are cancelling Monday's classes because of power failures.
Copyright 2012 The Associated Press. All rights reserved. This material may not be published, broadcast, rewritten or redistributed.