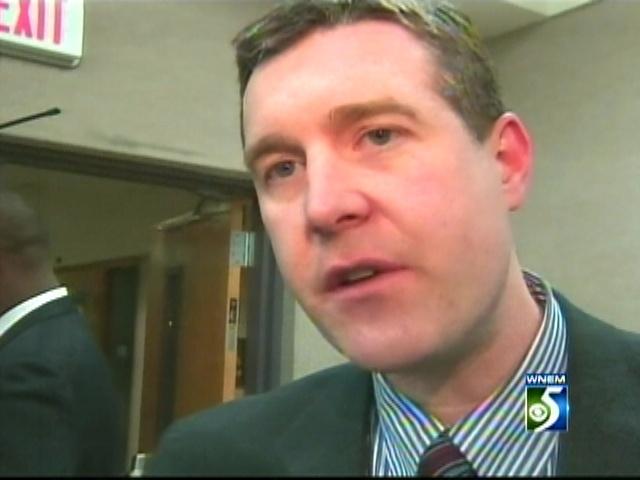 File photo of Dayne Walling
FLINT, Mich. (AP) - An abbreviated speech by Mayor Dayne Walling is expected during Flint's annual State of the City address.
The Flint Journal reports that Monday's remarks will be about 20 minutes shorter to accommodate the City Council meeting.
Walling said his speech will be part of the meeting at City Hall. Council meetings were cut to once each month by emergency manager Michael Brown.
Brown is to talk about Flint's finances during the meeting. He is a former acting mayor of the city and was appointed in November by Gov. Rick Snyder.
In December, Brown ended pay and benefits for the mayor and city council. He also fired seven people, including the city administrator.
He later restored 60% of Walling's base salary and said each council member would receive $7,000.
Copyright 2012 The Associated Press. All rights reserved. This material may not be published, broadcast, rewritten or redistributed.