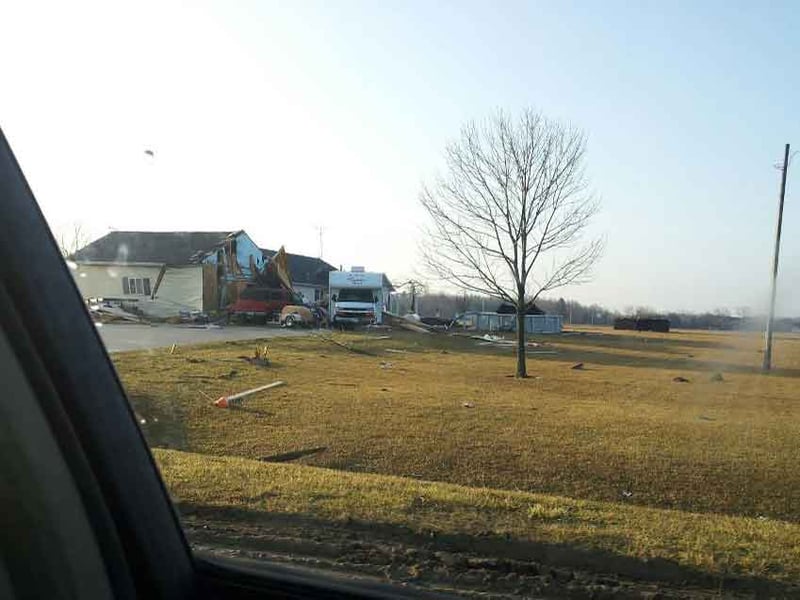 Storm Damage in Coleman/Photo Jamie Campbell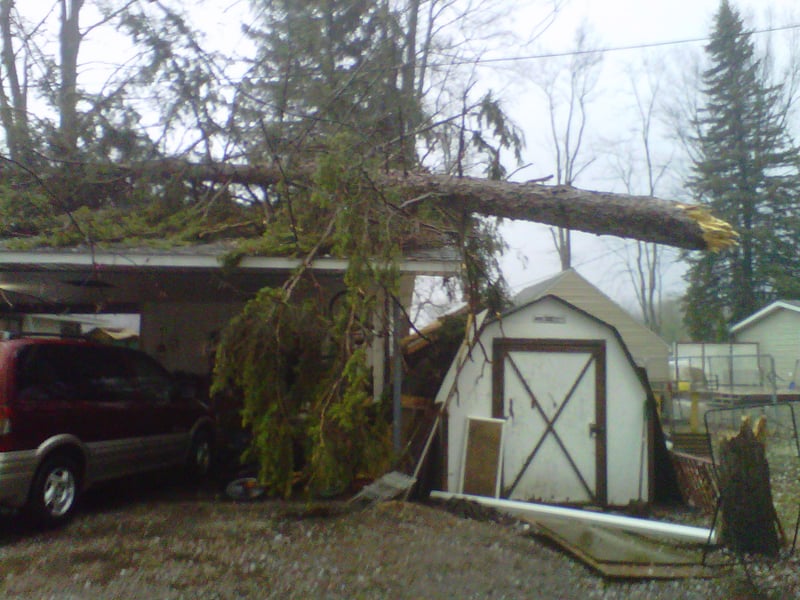 Photo courtesy: Jesika Peterson, Coleman
SAGINAW COUNTY, MI (WNEM/AP) -
Severe thunderstorms that moved across the state took down trees and power lines, with some damage reported in the northern Lower Peninsula.
There were no immediate reports of tornadoes following the Monday and early Tuesday storms. Tornado watches or warnings had been in effect in areas, but later expired.
There were scattered power outages reported in Bay, Gladwin, Isabella and Gladwin counties.
The storm system destroyed storage units, fences and forced a 20-foot pine tree to plummet on a carport in Midland County's Coleman. Police in Coleman say most of the damage occurred about six miles east of the downtown area.
In the Cadillac area, winds of about 60 mph caused a tree to crash onto a house. A trail of debris was also prevalent through the Pinconning area.
The thunderstorms also produced hail greater than one inch in diameter in some areas.
No injuries have been reported.
Check out the slideshow at the top of this page to view severe weather snapshots submitted by WNEM TV5 viewers.
Copyright 2012 WNEM (Meredith Corporation.) All rights reserved. The Associated Press contributed to this report.