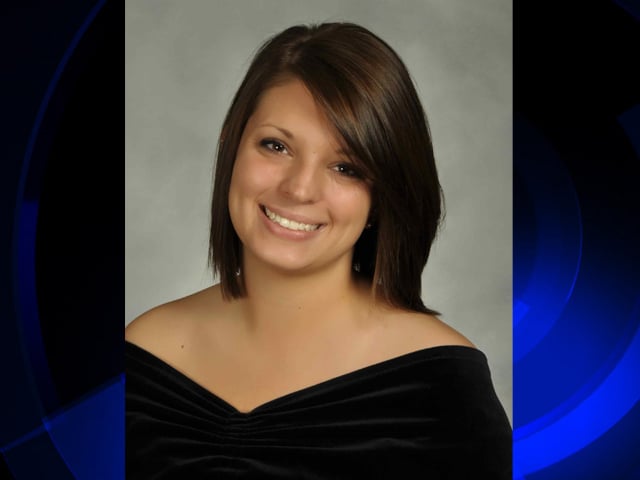 Christina Goyett
BOWLING GREEN, Ohio (AP) - Bowling Green State University in northwest Ohio is creating a scholarship to honor the three sorority sisters killed and two seriously injured in a wrong-way crash miles from campus.
A driver traveling the wrong way on an interstate slammed head-on into a car carrying the five women March 2 as they headed to Detroit to catch a flight for spring break.
The students who died were 20-year-old Rebekah Blakkolb of Aurora, 19-year-old Christina Goyett of Bay City, Mich., and 21-year-old Sarah Hammond of Yellow Springs. The wrong-way driver also died.
University President Mary Ellen Mazey announced the "Strength in Sisterhood Scholarship" honoring the students Friday at a campus memorial service attended by an estimated 1,000 people.
The Sentinel-Tribune newspaper (http://bit.ly/FOyZsv ) reports a confidential donor provided $25,000 to start the scholarship.
Copyright 2012 The Associated Press. All rights reserved. This material may not be published, broadcast, rewritten or redistributed.