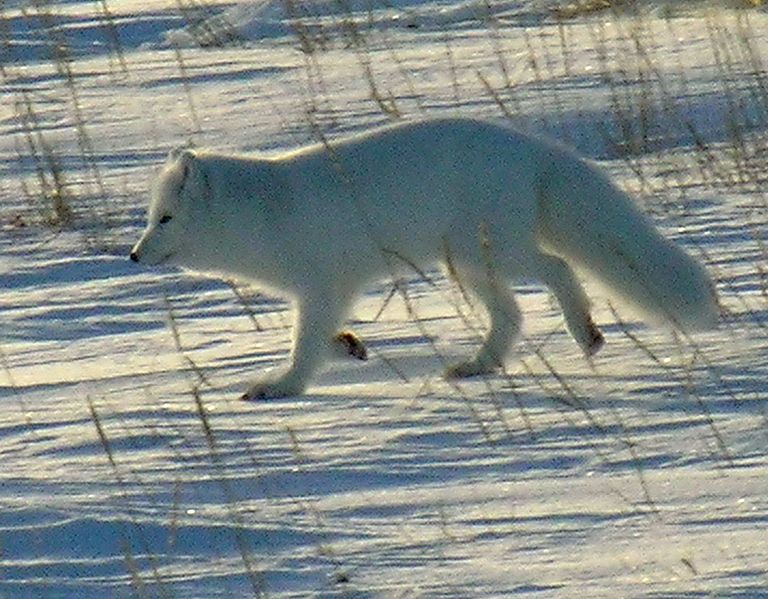 Not actual arctic fox in question
PORTLAND, Mich. (AP) - A friendly arctic fox that either escaped or was turned loose was spotted around a Michigan community for about a week before being captured.
The Lansing State Journal reports (http://on.lsj.com/GF93Nm) that the fox was seen around Portland, about 20 miles northwest of Lansing, including downtown and in some backyards.
Portland police chief Bob Bauer says the apparently domesticated animal was "not afraid of anyone" and ran right up to some residents.
Bauer and Ionia County sheriff's Deputy Brent Denny captured the fox on Tuesday. It was sleeping on a baseball diamond, so they set up a live trap nearby.
Bauer says the fox "got up and walked right in" to the trap. He says a person in Lake Odessa who has another arctic fox agreed to take the animal.
Copyright 2012 The Associated Press. All rights reserved. This material may not be published, broadcast, rewritten or redistributed.