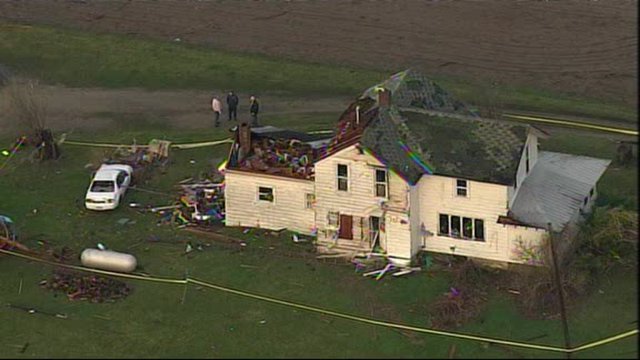 Home destroyed in Dexter
DEXTER, Mich. (AP) - A shopping event is planned to boost businesses in a Michigan village that was hit by a tornado this month.
AnnArbor.com reports a group called Ann Arbor Cash Mob is hosting a "Tornado Relief Cash Mob Crawl" on Saturday in Dexter, which was hit by the March 15 tornado. The aim, organizers say, is to give back to area businesses that gave time, money and goods following the tornado.
Paul Hickman, who founded the Ann Arbor Cash Mob, says the event also will offer people a chance to offer a face-to-face thank you to business owners and employees.
The tornado damaged more than 200 homes in the Dexter area, northwest of Ann Arbor. About 20 houses were destroyed, and no serious injuries were reported.
Copyright 2012 The Associated Press. All rights reserved. This material may not be published, broadcast, rewritten or redistributed.