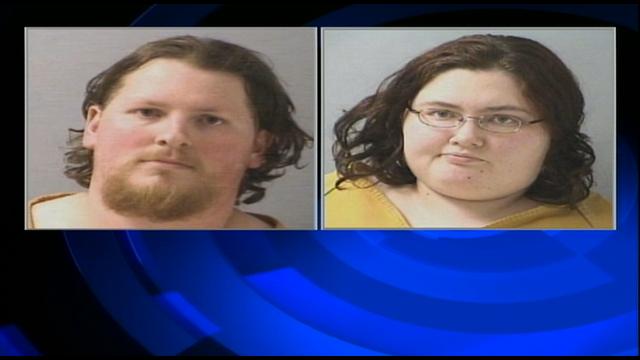 Andrew Peter Forney and Kandis Jenniene Forney
URBANA, Ohio (AP) - Three Ohioans and two Michigan residents have been arrested in connection with an Ohio woman who police say was stabbed, suffocated and dismembered in a bathtub before some of her remains were taken to northern Kentucky.
Officers say 21-year-old Jessica Rae Sacco was found dead Friday in her apartment in Urbana, about 40 miles northwest of Columbus.
Authorities arrested five people Saturday, including a 25-year-old man who lived at the same address as Sacco. He's charged with murder, assault, abuse of a corpse and tampering with evidence. His bond is more than $530,000.
Police say charges against 26-year-old Andrew Peter Forney and 25-year-old Kandis Jenniene Forney, both of Fenton, and two from Urbana allege they failed to intervene during the killing or helped to hide it.
Published reports say bond for Andrew is set at $42,500; bond for his 25-year-old wife was set at $30,000.
No information was available whether the suspects had attorneys.
Copyright 2012 The Associated Press. All rights reserved. This material may not be published, broadcast, rewritten or redistributed.