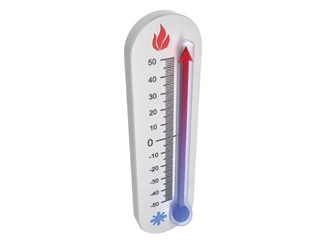 DETROIT (AP) - The National Weather Service says last month was the warmest March on record across Michigan.
Records go back to different years in places, but weather service offices in Grand Rapids, Gaylord, Marquette and the Detroit area all report a record-breaking March. Highs got in the 70s and 80s in places.
In Mid-Michgian, the March average in Saginaw this year was 48 degrees. The old record of the warmest March was in 1945 at 45.1 degrees. Flint's March average was 49.5 degrees, the old record was 46 from 1945.
TV5 Meteorologist Lauren Fahrenkrug says Saginaw saw 17 days at or above 60 degrees, Flint saw 18. Both Saginaw and Flint had 10 days at or above 70, and both had 4 days at or above 80. In all, Saginaw set six record highs and Flint set eight.
In Grand Rapids, the average temperature of 50.7 degrees topped the previous record set in 1945 of 45.9 degrees.
In suburban Detroit, the average of 50.7 degrees broke the 1945 mark of 47.9 degrees. In Traverse City, the average of 46.8 degrees surpassed the 1946 record of 41.5 degrees.
The record also was broken in Michigan's Upper Peninsula, where an average temperature of 39.7 degrees topped the March 2010 record of 34.7 degrees.
Copyright 2012 WNEM (Meredith Corporation.) All rights reserved. The Associated Press contributed to this report.