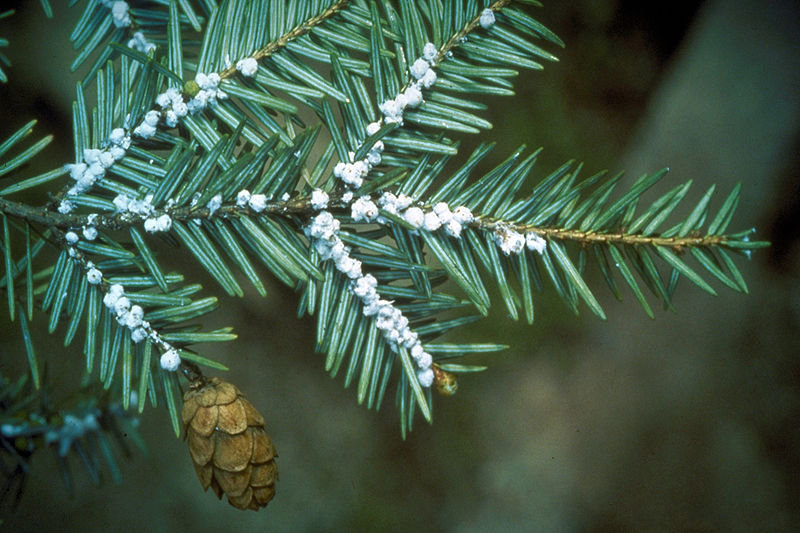 Photo: Connecticut Agricultural Experiment Station Archive
NEW BUFFALO, Mich. (AP) - An Asian insect that kills hemlock trees by sucking out their sap has turned up in Michigan's southwestern corner.
The state Department of Agriculture and Rural Development announced Wednesday that hemlock woolly adelgid (ah-DELL'-jid) has been spotted in the New Buffalo area of Berrien County. One site had 41 infested trees and a second site had eight.
Authorities are surveying the area. All infested trees will be cut down, and nearby hemlocks will be treated with an insecticide.
The hemlock woolly adelgid has attacked trees in Emmet, Macomb and Ottawa counties since 2006. In each case, the infested trees were destroyed and there's been no evidence that the parasite has spread.
Michigan has more than 100 million hemlocks. They're crucial for forest ecology, providing habitat for deer and other wildlife.
Copyright 2012 The Associated Press. All rights reserved. This material may not be published, broadcast, rewritten or redistributed.