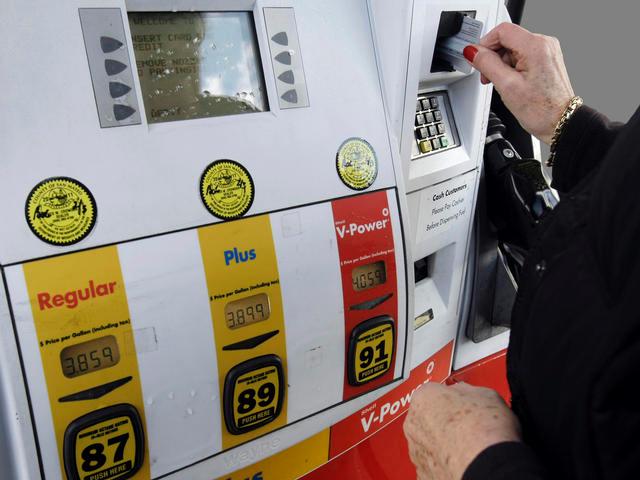 DEARBORN, Mich. (AP) - AAA Michigan says gasoline prices dropped about 13 cents during the past week to a statewide average of just over $3.90 per gallon.
The auto club said Monday the average is about 5 cents per gallon higher than last year at this time.
"Gasoline prices in the hardest hit areas have finally shown signs of relief, with gasoline prices falling now in Chicago as they have for a few weeks in California," said GasBuddy.com Senior Petroleum Analyst Patrick DeHaan.
Of the cities it surveys, AAA Michigan says the cheapest price for self-serve unleaded fuel is in the Flint area, where it's $3.79 a gallon. Other gas in the Flint area are selling gas even cheaper.
The highest average is in the Marquette area at just over $4. Dearborn-based AAA Michigan surveys 2,800 Michigan gas stations daily.
"We're beginning to see refinery utilization rise, indicating refineries are coming out of maintenance and boosting production. If we continue to see utilization rise at domestic refineries, we may see an earlier peak than we have in prior years," DeHaan said.
Online:
AAA Daily Fuel Gauge Report: http://www.fuelgaugereport.com
Copyright 2012 The Associated Press. All rights reserved. This material may not be published, broadcast, rewritten or redistributed.