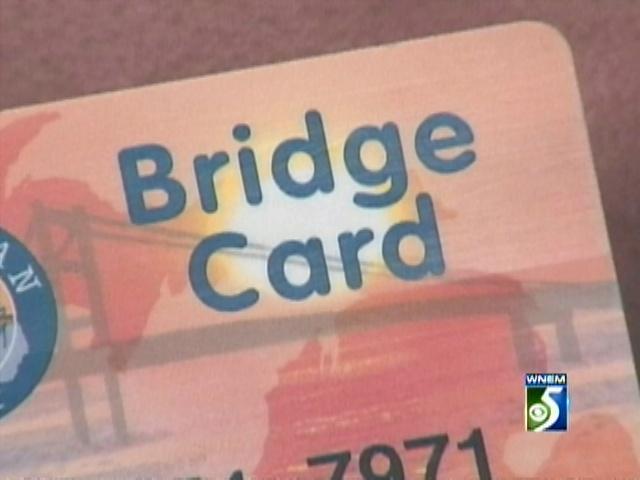 LANSING, Mich. (AP) - Gov. Rick Snyder has signed legislation aimed at ensuring lottery winnings and other assets are taken into account when determining eligibility for food stamp and other welfare programs.
Snyder signed the bills Wednesday. They come after Michigan officials twice found out that lottery winners continued to use food stamps after collecting a jackpot.
Lottery officials now must notify welfare officials about winners of $1,000 or more. The legislation will put into law a requirement for asset tests to help determine eligibility for some public assistance programs.
The legislation was prompted by a WNEM TV5 investigation last year regarding a Bay County man who was still using food stamps nearly a year after winning a $2 million jackpot on "Make Me Rich." The lottery winner, Leroy Fick, admitted to using a Bridge Card at area stores and claimed state officials gave him the approval to do so.
It was discovered in March that a 24-year-old Lincoln Park woman, who won a $1 million lottery jackpot on the same lottery game show, was receiving $200 per week in food aid.
Both winners have been dropped by the Department of Human Services from the assistance program.
Copyright 2012 The Associated Press. All rights reserved. This material may not be published, broadcast, rewritten or redistributed.