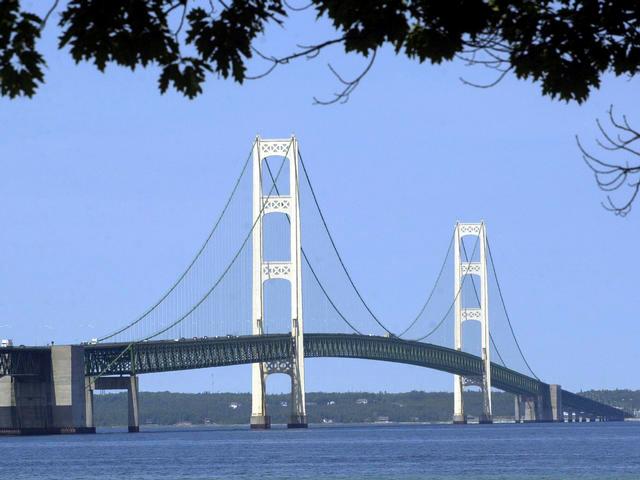 SAINT IGNACE, Mich. (AP) - Drivers on the Mackinac Bridge are being urged to use caution because of ice falling from cables and towers on the span connecting Michigan's Upper and Lower Peninsulas.
The Mackinac Bridge Authority says a warning was in effect Friday morning urging motorists to drive slower than usual on the 5-mile-long bridge.
The bridge was closed for more than an hour earlier Friday because of falling ice. The warning comes as icy weather hits parts of northern Michigan.
Copyright 2012 The Associated Press. All rights reserved. This material may not be published, broadcast, rewritten or redistributed.