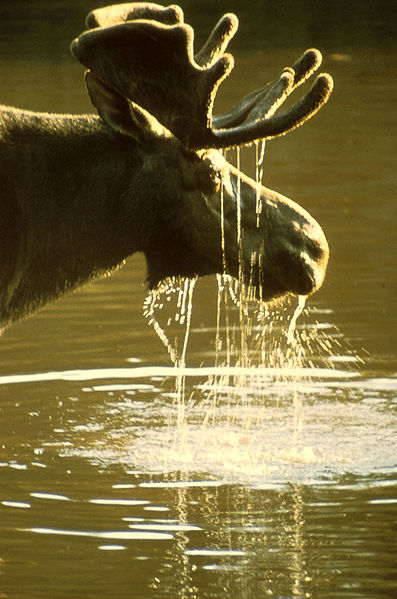 File photo from U.S. Fish & Wildlife Service
BARAGA, Mich. (AP) - A young bull moose that died after being struck by a vehicle will help to feed area residents in Michigan's Upper Peninsula.
WLUC-TV reports (http://bit.ly/Ibxke1 ) 75-year-old George Cook of the western Lower Peninsula community of Bitely hit the moose late Tuesday while driving in the U.P.'s Baraga County.
Cook wasn't injured in the crash and his vehicle had what was described as moderate damage. Meat from the moose was given to the Baraga County Food Bank.
Copyright 2012 The Associated Press. All rights reserved. This material may not be published, broadcast, rewritten or redistributed.