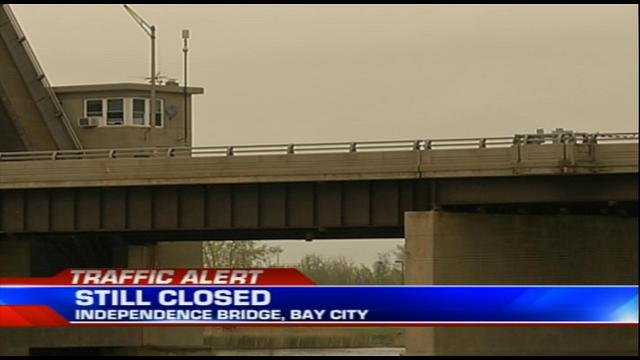 BAY CITY, Mich. (AP) - Officials say the Independence Bridge in Bay City has failed an electrical test and will remain closed to traffic.
The drawbridge has been in an open position since Thursday night and the electrical system was tested over the weekend.
Officials plan to meet Monday to discuss what to do about the city-operated bridge, which provides access over the Saginaw River.
Copyright 2012 The Associated Press. All rights reserved. This material may not be published, broadcast, rewritten or redistributed.