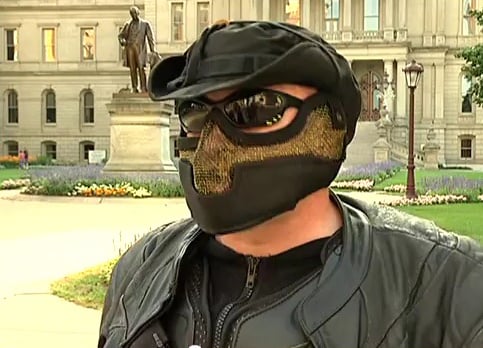 The Protector know as Bee Sting
FLINT, Mich. (AP) - A 36-year-old costumed member of the Michigan Protectors group of so-called real-life superheroes faces a key court hearing in his assault case.
Adam Besso goes by the nickname "Bee Sting." He's charged in connection with the discharge of a shotgun in a Flint-area mobile home park.
He faces a preliminary examination Wednesday in Genesee County's 67th District Court on an assault charge and wearing body armor.
Besso was arrested last month in Burton after a shotgun fired during an altercation with another man.
The Flint Journal has said Besso was wearing a bulletproof vest, a black leather jacket with a bee logo, shin guards and knee pads.
Defense lawyer Clint Perryman says he believes there's a "legitimate self-defense argument" to be made in the case.
Copyright 2012 The Associated Press. All rights reserved. This material may not be published, broadcast, rewritten or redistributed.