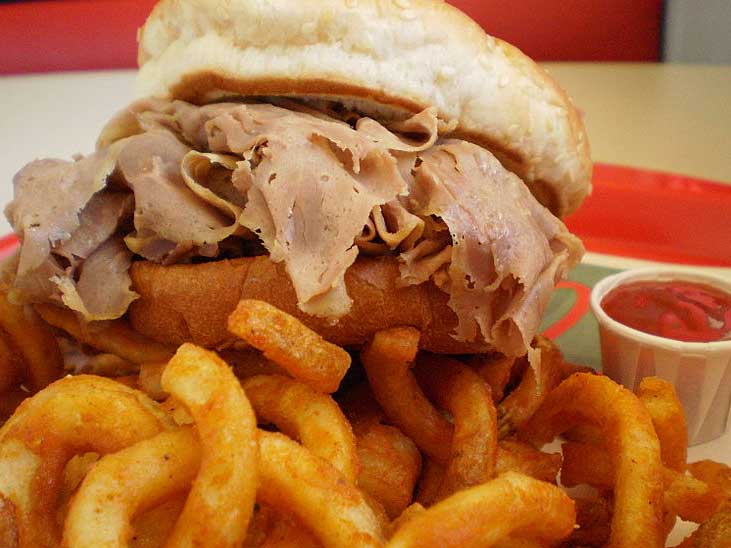 Photo/Wiki Commons
JACKSON, Mich. (AP) - A Michigan teenager found a piece of a finger inside his roast beef sandwich at Arby's.
Ryan Hart says he tasted something that was tough to chew, so he spit it out.
The 14-year-old tells the Jackson Citizen Patriot "it was just nasty."
Jackson police and the county health department say an Arby's employee cut her finger on a meat slicer. Health officials believe the employee then left her station, and other workers continued to fill orders before they became aware of what happened.
In a statement, Arby's spokesman John Gray refers to the finger piece in the sandwich as an "isolated and unfortunate accident" and says workers thoroughly cleaned the restaurant.
Ryan's mother says she's been in touch with a lawyer, but hasn't decided what course to take.
Information from: Jackson Citizen Patriot, http://www.mlive.com/jackson
Copyright 2012 The Associated Press. All rights reserved. This material may not be published, broadcast, rewritten or redistributed.