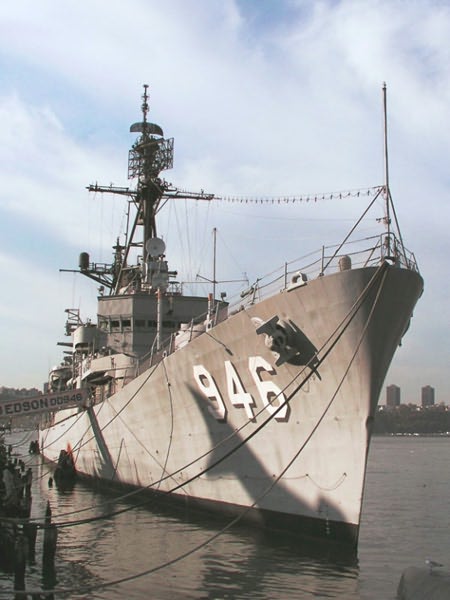 BANGOR TOWNSHIP, Mich. (AP) - The 418-foot destroyer USS Edson is expected to become the centerpiece of a ship museum in Michigan.
Reports say Saginaw Valley Naval Ship Museum President Mike Kegley and the Navy's Inactive Ships Program Manager Capt. Chris Pietras on Thursday signed a contract to transfer ownership from the Navy to the museum. Officials worked for 15 years to get the ship.
The signing took place at the Independence Bridge boat launch in Bay County's Bangor Township, about 90 miles northwest of Detroit.
Turning the USS Edson into a museum is expected to cost $1.4 million. Officials now have 60 days to tow the ship from Philadelphia to its new Bay County home on the Saginaw River.
The USS Edson was launched in 1958.
Online:
Copyright 2012 The Associated Press. All rights reserved. This material may not be published, broadcast, rewritten or redistributed.