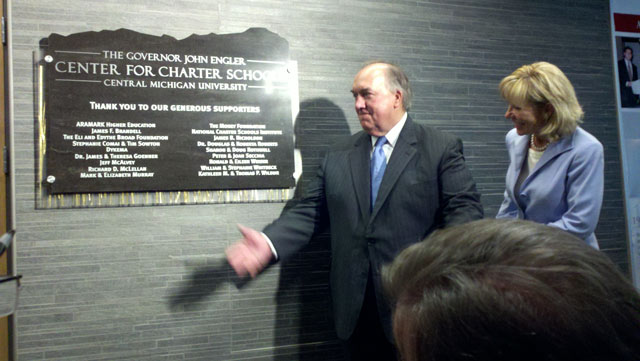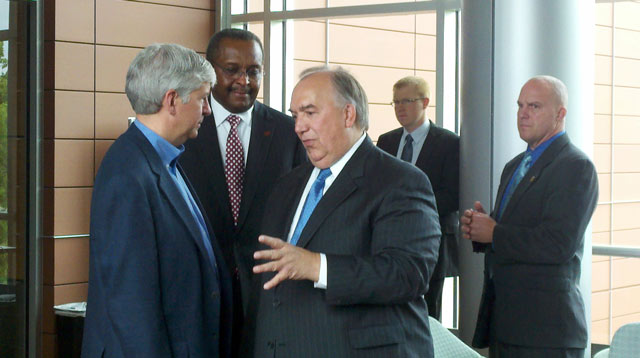 MOUNT PLEASANT, Mich. (AP) - Two Michigan governors were on hand when the Center for Charter Schools at Central Michigan University was renamed.
Current Gov. Rick Snyder and former Gov. John Engler appeared together at Monday's dedication ceremony on the school's Mount Pleasant campus.
The center was renamed in Engler's honor. Snyder offered remarks at the ceremony.
The Central Michigan Board of Trustees last month approved changing the name to the Gov. John Engler Center for Charter Schools.
Engler supported charter schools, which got started in Michigan in the 1990s.
They're tuition-free schools that receive state aid but are intended to be more innovative than traditional public schools and can be run by private management companies.
Central Michigan is the largest authorizer of such schools in Michigan.
Copyright 2012 The Associated Press. All rights reserved. This material may not be published, broadcast, rewritten or redistributed.