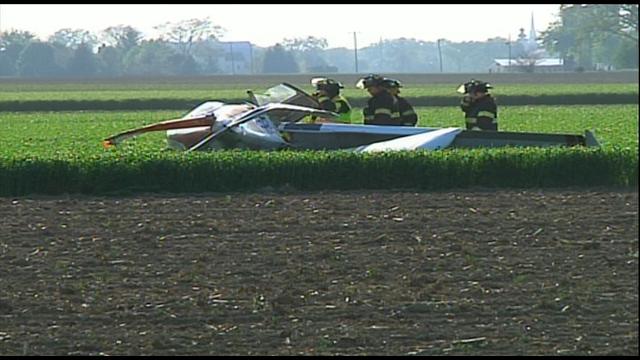 Scene of crash
FRANKENMUTH, Mich. (AP) - Officials say four people aboard a small plane that went down near the Frankenmuth airport got out of the aircraft and were able to walk away from the crash site.
The single-engine plane crashed shortly after takeoff Sunday evening into a field near William "Tiny" Zehnder Field, about 75 miles northwest of Detroit.
The Frankenmuth fire department says two passengers were taken a Flint hospital with non-life-threatening injuries.
The fire department says the pilot and the other passenger sought their own treatment.
Police say the pilot is a 25-year-old Livonia resident. The passengers were identified as two Livonia men, ages 56 and 57, and a 26-year-old Royal Oak woman.
The fire department says the pilot reported that the plane lost power. Frankenmuth police and the Federal Aviation Administration are investigating.
Copyright 2012 The Associated Press. All rights reserved. This material may not be published, broadcast, rewritten or redistributed.