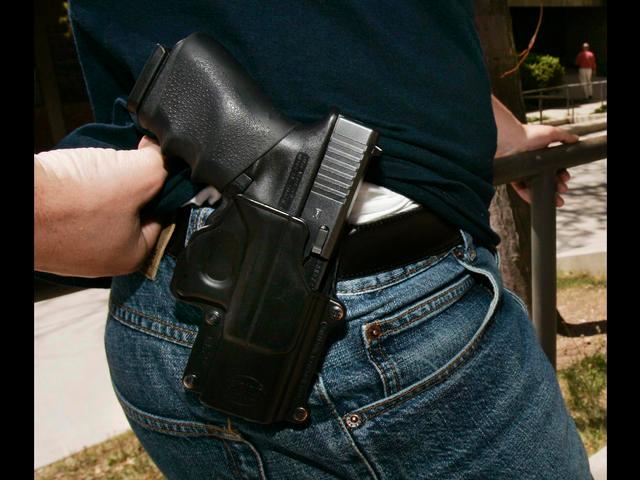 LANSING, Mich. (AP) - More than 100 people turned out at the Michigan Capitol to call for a law that would allow them to carry concealed guns without permits anywhere in the state.
The event Saturday was aimed at encouraging Michigan lawmakers to join a handful of states where laws generally don't restrict how or where a gun is carried or require a concealed weapon license. Vermont, Alaska, Arizona and Wyoming have similar laws.
The Citizens League for Self Defense says it wants Michigan to become the fifth state.
The group's president, John Roshek, says it's a "little absurd" to be allowed to show a gun while walking down a street but barred from wearing it under a coat without permission.
Copyright 2012 The Associated Press. All rights reserved. This material may not be published, broadcast, rewritten or redistributed.